Once you have decided on your parts, getting them couldn't be easier. With new ways to shop, we've made shopping as easy as possible for you with three great ways to order.
You Can Now:
Shop online available 24 hours, 7 days a week, 365 days a year
Order by phone through our JAPAN based call centre
Visit one of 100 stores nationwide
Order Online
Shop online at www.JapnPartsOnline.com 24/7 and choose the delivery option to suit you.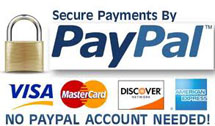 All online purchases must be paid for using a credit / debit card.
Order By Phone
You can contact our Mail Order Sales Line to speak to one of our sales advisors, to order simply indicate the required part by quoting the 9 digit part number shown under the product description. The team can also confirm stock availability and give friendly and impartial advice. Call our nationwide mail order JAPAN based call centre on +81 (0) 123 456 7890